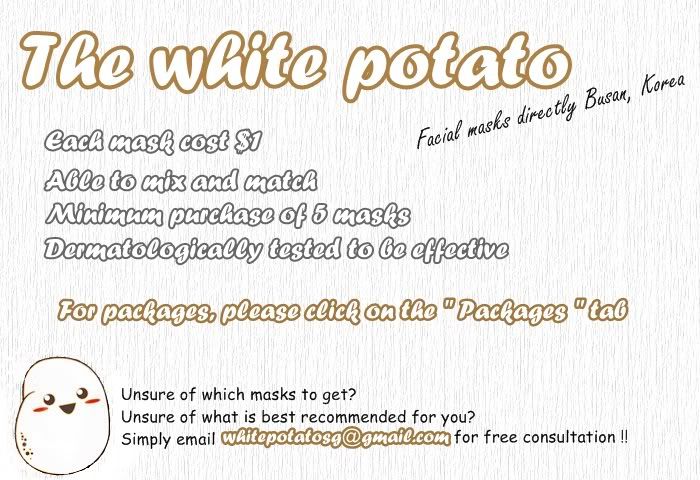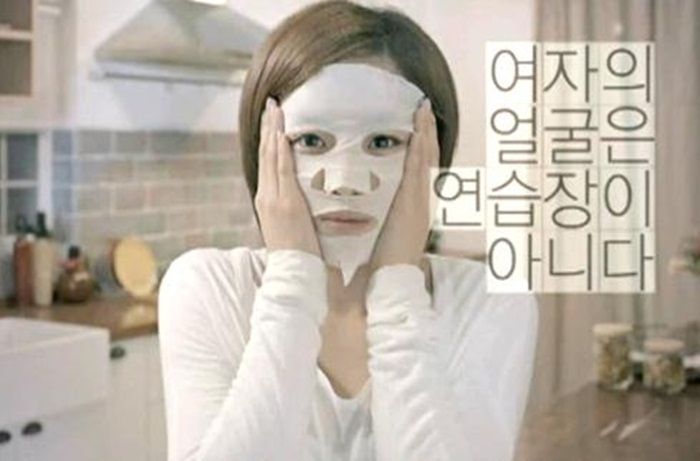 An aloe vera mask is the facial mask you're looking for when you want to refresh,hydrate, moisturize, soothe, heal your skin while providing the necessary natural ingredients and nutrition needed for your face to heal. You can use it on all skin types but it is especially useful when you have dry skin. Good for those who have tanned dry skin.

E/G/F masks is one of the most advanced age-defying masks that instantly goes to work by stimulating new cell production, bringing younger cells to the surface. This mask is proprietary formulated to be rich in instrumental while promoting cell tissue regeneration. With all natural organic botanicals, peptides, powerful anti-oxidant vitamins, collagen builders and minerals along with amino acids, it allows the skin to renew,repair and protect itself from natural itself, reversing the signs of aging while whitening and moisturizing your face.
Aromatherapy facial masks is used for cleansing, nourishing and revitalizing. They promote the elimination of waste material and stimulate local blood circulation. Feel that your skin is tired after a day of hard work? Reward your face with this aromatherapy mask and revitalize your face!

Green tea is best known for it's antioxidants properties which helps to reduce sun damage, preserves young looking skin and strengthens the skin's own defenses against free radicals. It provides a soothing aroma while firming, moisturizing and providing the natural nutrition and ingredients for the face. It is good for those with acne or dry skin.

A rose face mask is supremely luxurious with a super hydrating treatment that immediately transforms dull, lackluster complexions. The silky mask is infused with rose water that nourishes and tone skin and create a smooth, irresistible, petal soft texture for your face. It's gentle blend of ultra-soothing ingredients reduces the appearances of redness and irritation while rejuvenating your senses. Good for acne scarring and dry skin.

Hyaluronic acid, a popular ingredient in skin care products like Hada Labo, moisturises and hydrates skin, thus helps in reducing wrinkles. There are no known side effects of hyaluronic acid in skin care because basically we produce ourselves in our bodies. Some dermal fillers are basically a form of hyaluronic acid. While moisturizing, it helps to brighten your skin at the same time. Best for those who wants fairer skin.

Mung beans contains beauty ingredient for skin activity and mung bean extracts are available on the sheets. This ingredient helps to control your skin pores and excess sebum while making your skin lively and healthy. This mask is recommended for those with acne prone skin types as it helps to control your breakout while it soothes your post-acne scars.

Facial masks from potatoes have amazing properties. They helps to nourish and soften even the most rough skin and helps to control those with over active sebaceous glands. It also helps in performing a real lift, in which it tightens the skin and smooth wrinkles at the same time.
Mugwort is also known as Artemisia Vulgaris. It is a popular traditional oriental herbal medicine which has excellent antiseptic and aromatic effects. Hence, it is especially adequate for skin with pimples and sensitive skin. This mugwort mask is a great example of a natural based mask that will help to deep cleanse your skin and leave it silky smooth and soft.

Gold is known to be one of the softest metals, which is always readily absorbed by the skin. Thus, gold facial is primarily preferred for reducing fine lines on the face and to prevent ageing. A gold facial mask penetrates the skin and is believed to have revitalizing and rejuvenating effects, it is also touted to facilitate the removal of toxin and wastes. Not only that, gold helps in improving blood circulation and brings a glow to the face, bringing about enhanced skin elasticity and accelerated levels of cell renewal with whitening effects.